Bio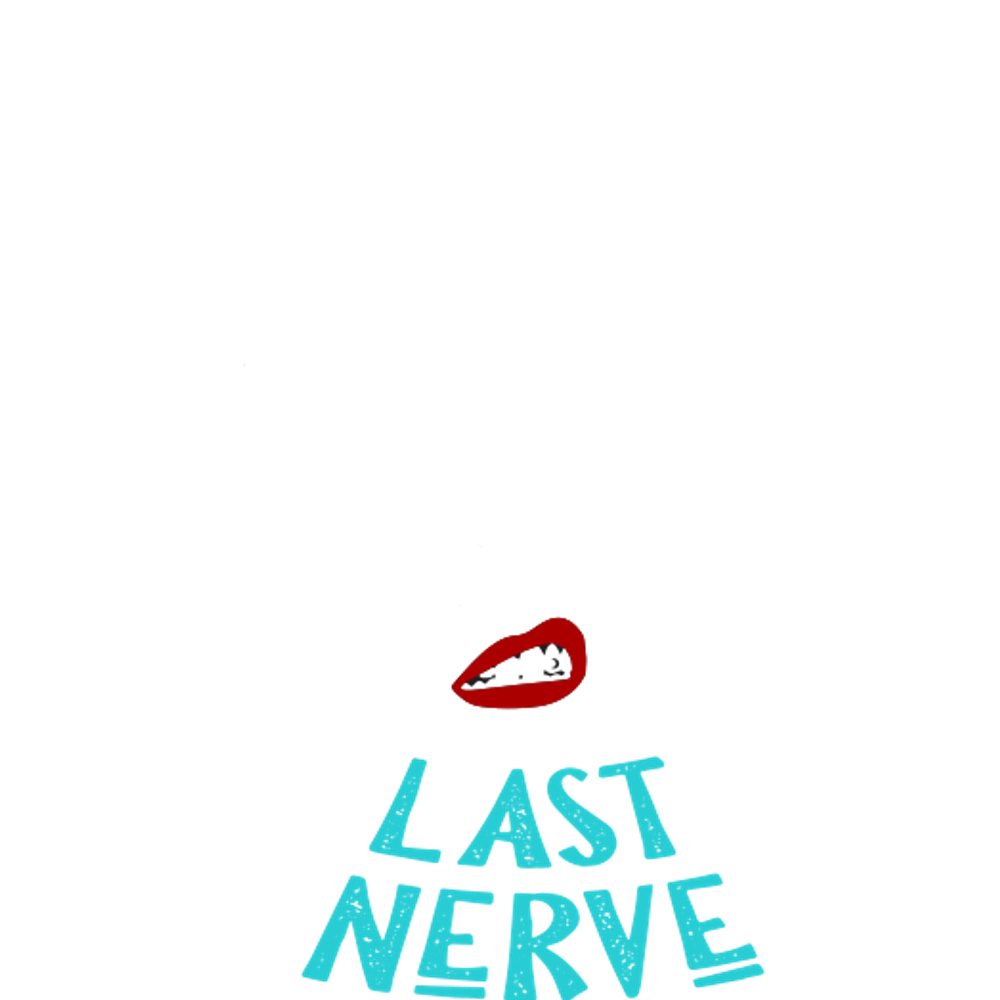 The Band
With nearly a half century of musical experience between them in every area from Rock, Classical, Jazz, Pop, Blues, R&B, and even musicals, this eclectic bunch have come together to create a fusion of all these musical genres with the intent to birth a new sound. While they all don't always agree on things and often spend rehearsals working each other's Last Nerve, ☺  they all do agree on one thing: they love music, performing, and being on stage (and each other, quiet as it's kept ;) ). While they are continually taking time off to create original music as a band, they just can't keep themselves off stage. So they can often be found at venues large and small breathing new life into not so familiar covers. Twisted and turned with their own style and sound, in just such a way that people get up on their feet headed toward the dance floor. Their love for music is palpable and when you watch and listen to them you can tell there is no place else they'd rather be.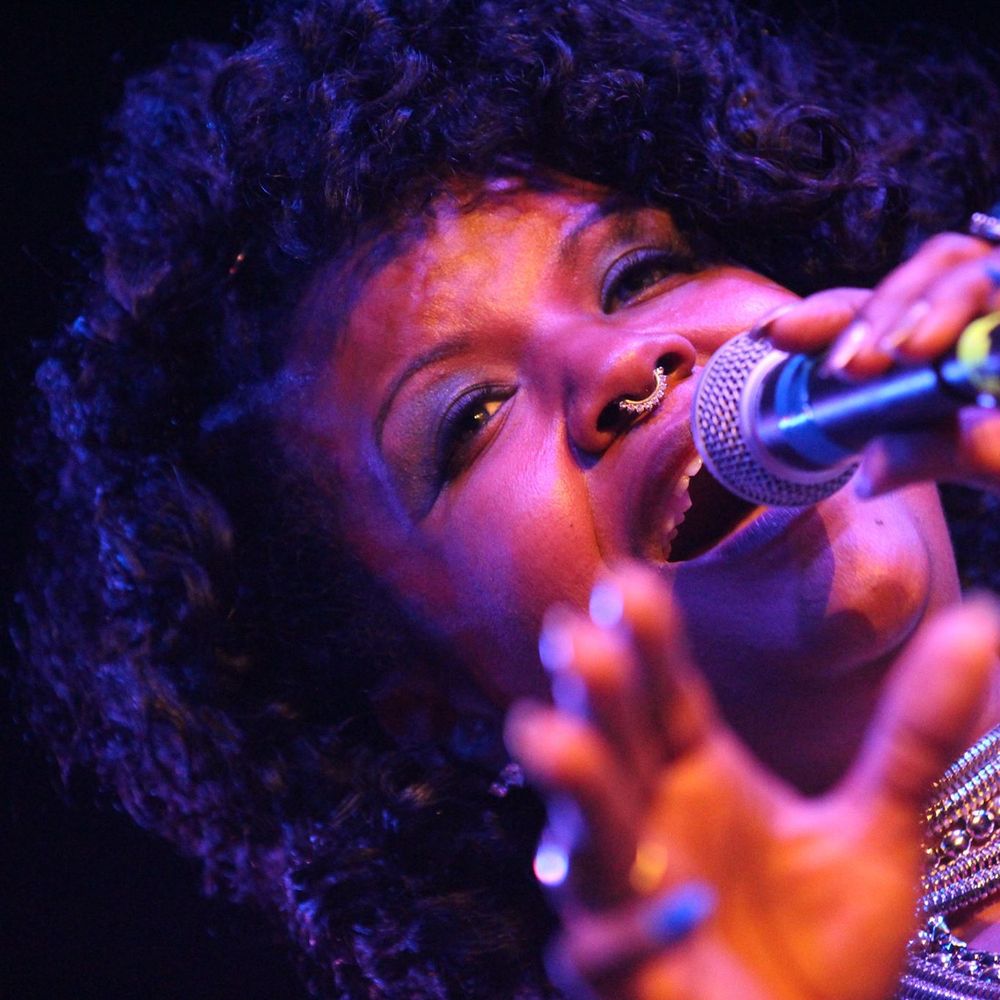 Merrian Johnson
Vocals
The daughter of a vocalist, music has always been a big part of M.J.'s life. And While her mother would often try and coax M.J. on to a stage any chance she could get, a crippling case of stage fright often made it near impossible and it just wasn't something M.J. took to. However something changed in 2008 when M.J. joined the Erica Brown Band during their final year together that she would get hooked."There was just something in the air that day. Something about the crowd, and the feelings that ran through me. It felt effortless and energizing. I was high on it and I knew right then I would always be trying to make my way to a stage behind any microphone I could find.' After the split of the Erica Brown Band M.J. there was a brief lull in singing while M.J. contemplated her next move. Finally In 2013, M.J. joined forces with International Blues Challenge winners Dan Treanor and his band Afrosippi. 2013 Dan Treanor's Afrosippi Band's new CD, entitled "Tangled Road Again" (with M.J. sharing vocal duties with Colorado's Queen of the Blues Erica Brown!) has been hailed as an amazing effort and is garnering great reviews in major magazines such as:
Living Blues (United States' Premier Blues Publication)
Blues Matters (United Kingdom's largest Blues Magazine)
La Hora Del Blues (Vicente Zumel, 2013's Blues Foundation's Keeping the Blues Alive recipient-co-founder Barcelona Blues Society, Barcelona, Spain)
Rootstime (Belgium)
as well as being nominated for the 2014 International Blues Challenge's Best Self Produced CD (BSPCD) Competition by the Colorado Blues Society.
She is also a member of the Erica Brown & Friends Band, and has played prestigious festivals including the Telluride Blues and Brews Festival, Bohemian Nights New West Fest, and the Taste of Colorado, in addition to supporting superstar acts such as the Neville Brothers, Soul of John Black and Lisa Fisher. In addition to the CD Tangled Road Again in 2013, in 2012 M.J. collaborated with Plan-It Records Recording artist Dan Treanor on his CD, "Bad Neighborhood", as well as with guitarist and singer Taylor Scott on his newest Release, "Soul Satisfaction". She was also an Invited Guest Workshop Artist and Concert Performer at Trance Blues Creator Otis Taylor's 2013 Trance Blues Festival, sharing the stage with Fiddle Phenomenon Anne Harris, and Grammy-Nominated Recording Artist and Broadway Star Cathy Richardson.
Now creating music with her friends in Last Nerve M.J. is excited about the new journey of collaborating with the other members of the band and getting their original music out there.
As she so aptly describes what moves her, "Music is what keeps my heart moving rhythmically, my face smiling, and my soul content. I can't live without it, what can't YOU live without?"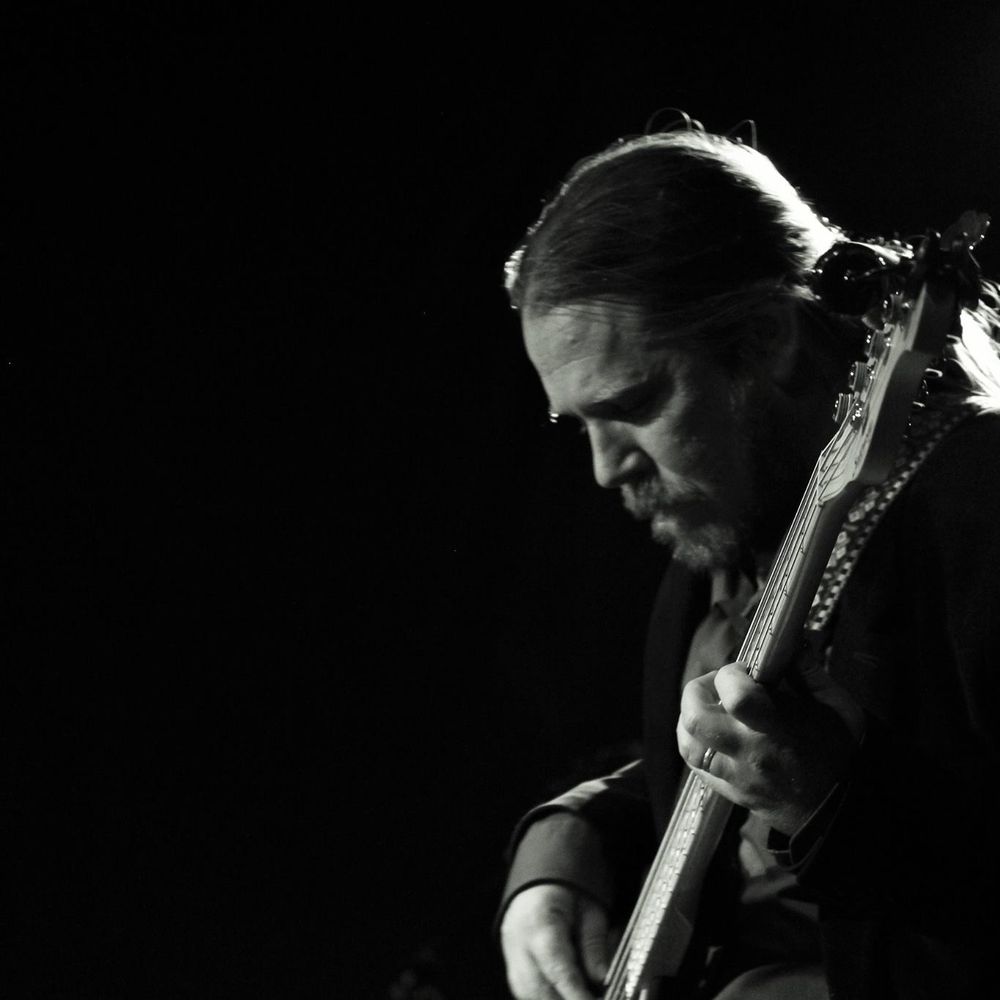 Jack Erwin
Bass
A Colorado native, Jack Erwin started playing bass at the age of ten. Since then, he expanded his broad music taste far beyond the classic rock and metal of his teen band, Entity.  With a short stint of playing in the basement after getting married to his amazing and beautiful wife and making a couple of awesome kids, he started playing the local Denver blues jams and fell in love with the blues and soul. Jack played with Dan Treanor's Afrosippi Band with Erica Brown and Merrian Johnson for nearly three years and is currently the regular bass player for Rodney Black and the Blacklist, KDog and the Howlers and Chancer's Hooley.
He regularly guests with Eef & The Blues Express, The Custom Shop, Scott Hackler and a handful of other local bands. Jack has recorded with Afrosippi (Born to Love the Blues) and Scott Hackler (I'm Only Gonna Say This Twice) and shared the stage with Dumpstafunk, John Cleary, Lisa Fischer, Carolyn Wonderland, Curtis Salgado and The Time.
Jack jokes about how his small sausage fingers get in the way of his bass playing, but his friends and colleagues know otherwise.  While comfortable being in the back line, his playing and personality bring him out front.  In addition to playing bass, he works as a principal software engineer, goes to as many concerts as he can possibly cram in and brews beer.  He has yet to get on his wife's last nerve.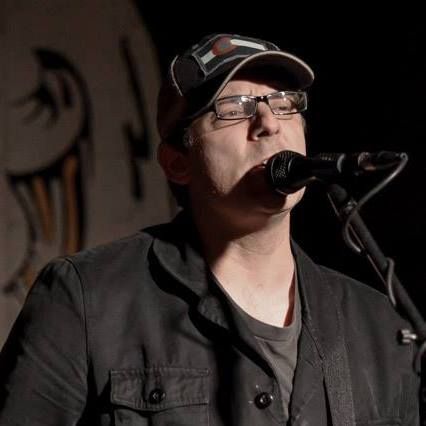 Rodney Black
Guitar
Born in New Orleans, raised in Houston and a regular in the Austin music scene Rodney moved to the Denver area with his family in 2013.  Almost immediately caught up in the burgeoning Denver blues scene you could find him playing at jams and sitting in with local blues favorites. From there he formed his first front range band, the Blacklist, with future fellow Last Nerve member, Jack Erwin.  Together with a rotation of great drummers, the Blacklist played power trio 60's blues, Texas blues, funk and even the occasional Pink Floyd cover at clubs up and down the front range. After a lull in the band brought on by a health scare, the Blacklist joined forces with blues/soul/RnB powerhouse vocalist MJ to form Last Nerve.  Ever since, Rodney has been playing guitar and writing songs for the band and showing up late to rehearsal.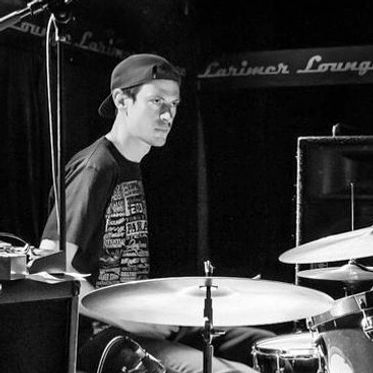 Andrew Neldon
Drums
Andrew Neldon's diverse experience performing in traditional and multicultural ensembles, and strong foundation in educational practices have helped him become a well-respected percussionist and music educator. His knowledge and skill with drums, percussion, and steel pans are prominent features of his musical background and career.
Andrew's performances with orchestral, pop, jazz, funk, and other music genres have provided him with the knowledge and expertise to teach music students of diverse ages and backgrounds. His mentors in music include Brian Wolfe, Kevin Sullivan, George Willis, Al Wrublesky, and Tom Miller, among others. These musicians have shaped the way Andrew approaches the performance and pedagogy of music and percussion instruments. His students are motivated to excel musically by virtue of his instruction, encouragement, and passion for the art form.
Andrew is a West Virginia native, and currently resides in Denver, Colorado where he pursues his passion for music, steel pan, and the outdoors. He regularly performs with Jamiroqueen, Mango Salsa, Pan Nation, Pan Jumbies, The Pan Association and other local artists. His demand for private instruction is continuously growing, and he serves on the Board of Directors of the Steel Pan Collective, a non-profit organization dedicated to the performance, education, and growth of the steel pan community.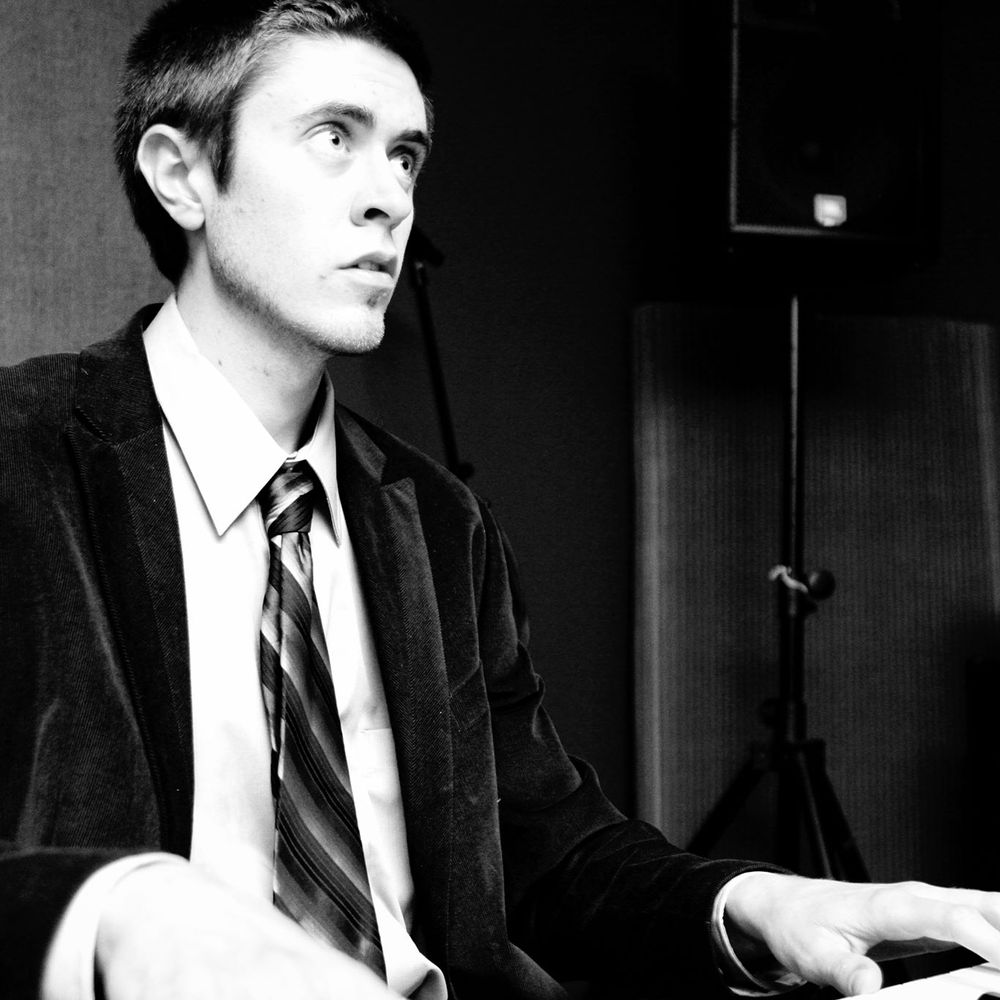 Patrick LaPhilliph
Keys
Born and raised in Madison, Wisconsin, Patrick moved to Denver from Milwaukee in 2018 and now tickles the ivories for Last Nerve. Patrick ditched classical music after joining his college jazz ensemble and has been playing old school funk, jazz, R&B and soul ever since. A former member of the Madison-based band, The Soul Inspirations, Patrick has gigged around the midwest and shared the stage with Doug Wimbish of Living Colour as well as The Jon Hammond Band. He is thrilled to now be a part of Last Nerve and help bring a fresh taste of neo-soul music to Denver and the front range area.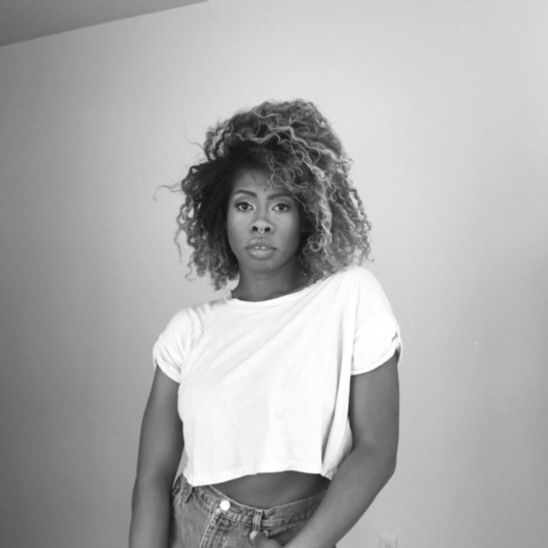 Leigh Marie
Backing Vocals
Leigh Marie (Ashleigh) fell in love with music in El Paso, TX. Raised there for 21 years, she quickly searched in any way to sing, dance, and act. She focused in performing musical theatre, starring in shows like Monty Python's Spamalot and singing in concerts narrated by Sir Tim Rice. Later moved to Orlando, FL performing in show such as AIDA. Leigh is beyond excited to start this new chapter with Last Nerve and kill it on stage with them!